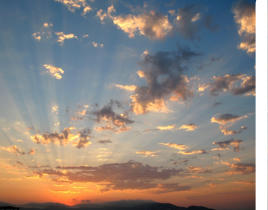 SurvivingAntidepressants.org provides volunteer peer support for antidepressant withdrawal, while tapering and after you quit.
(This site offers information to empower you to talk with your doctor. For medical advice, consult a knowledgeable medical caregiver.)
While some people may be able to quickly stop taking psychiatric medications without serious discontinuation symptoms, others cannot. Slowing the taper usually makes quitting more tolerable, reducing the severity of withdrawal symptoms. Gradual weaning can take many months and much patience.
If you are tapering or thinking of getting off antidepressants, visit our Tapering forum
for information.
For a minority, antidepressant withdrawal symptoms may continue after stopping medication, for weeks, months, or years. This can be distressing, debilitating, and even disabling. Those who quit without tapering off ("cold turkey") or taper too quickly are more likely to develop severe and prolonged withdrawal syndrome.
Gradually tapering off the medication is the only known way to reduce the risk of prolonged withdrawal syndrome. Don't risk the integrity of your nervous system -- unless you have intolerable side effects,
do not risk suddenly stopping any psychiatric medication.
If you are suffering from antidepressant withdrawal syndrome -- also called SSRI discontinuation syndrome -- register to join us for peer support while you recover.
Pertinent discussions
---
READ THIS SITE ON A COMPUTER OR TABLET. CELL PHONE USERS MAY MISS IMPORTANT INFORMATION.


Surviving Antidepressants is entirely volunteer and supported by member donations. It is not affiliated with or funded by any medical or religious organization.